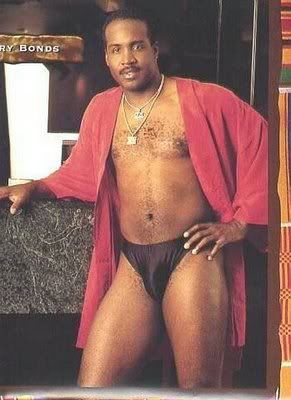 I mean, c'mon? What's not to love?
Well, the lack of offers has drawn the attention of the Eye of Sauron, aka the MLB Players Association. They
plan on investigating
the possibility of collusion.
It is a little strange that Bonds, who would probably be a good to very good DH over 400 or so at-bats, has gone unsigned by AL teams desperate to increase ticket sales. I suppose collusion could be the reason. Or, it could be that he is a perennially malcontent jackass who teammates can't stand and the poster boy for America's cynicism towards professional athletes and their lying, cheating, philandering ways.
Either one.