--
Nice game
, Matt Garza. Knew I should have picked you up a few weeks ago, when I said that you were doing well. Instead I stuck with Manny Parra, who's winning, but doing nothing else.
-- Edinson Volquez, meet the law of averages. Law of averages, meet Edinson Volquez. No one who walks that many hitters had any chance of keeping this up.
-- Wandy Rodriguez has given up 19 runs over his last six starts. Only 11 of them were earned. Fair warning, Houston Astros fielders: Wandy won't be covering for you if you fuck up out there.
-- Josh Johnson: may be back this year after all. That's what extra DL slots are for.
-- Who will pitch again in the major leagues first, Shawn Chacon, or: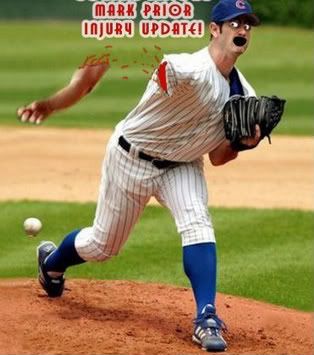 I'm going with Chacon.