-- My pitching staffs, across the board, had a real bad weekend. How bad? This bad: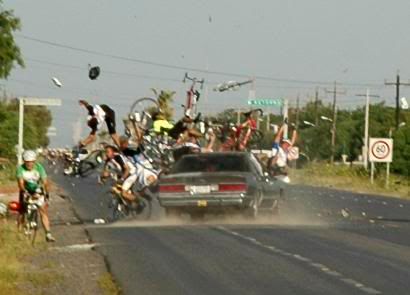 Actually, more like this bad: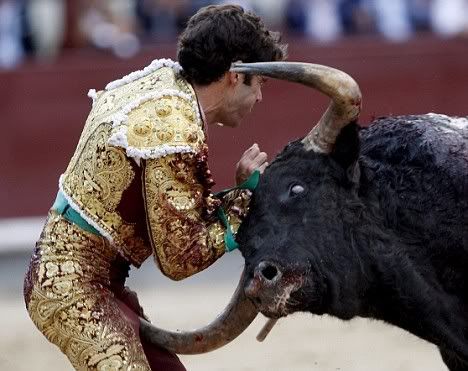 -- Randy Johnson has one more outing like his last two, he's going to start getting cut in leagues.
-- Don't look now, but Jair Jurrjens may have course-corrected.
-- Bill Bavasi was fired. Two morons down (Wayne Krivsky, Bill Bavasi), two to go (Ned Colletti, Brian Sabean).
-- Troy Glaus: looking like a better add by the minute.
-- Matt Capps had
a rough last couple of days
. Damaso Marte, anybody?
-- I'm spot starting both Darrell Rasner and Mike Mussina this week. Against San Diego? So long as they avoid throwing it anywhere near the plate when Adrian Gonzalez is batting, sounds good.
-- I'm loving Luis Castillo. Loving.
-- Ryan Howard: greatest .223 hitter ever?
-- I'm always getting messages asking for more info on Bob and myself. No, we don't have bio pages. And we don't particularly plan on putting them up. However, just to placate y'all, here's a picture of Bob showing off his guns: