So, the power to my complex went out late on Friday night. Very irritating, particularly as it wasn't repaired until Sunday morning. I had a feeling that Southern California Edison wasn't going to be too quick with the repairs at 9:30 p.m. on a Friday, but I didn't expect to be throwing out all my food by Saturday afternoon.
-- Prince Fielder had two jacks on Sunday, is now around the 50 mark in Yahoo rankings, and is becoming less and less of an irritant by the day. Forty home runs, which seemed like a pipe dream a month ago, is starting to look like a possibility. Let's remember that Prince jacked 13 homers in a month last year.
-- Jose Contreras's nine earned runs might be somewhat palatable if you had started him all year. In which case a jump from the low 3.00s to the high 3.00s might be seen as a mere course correction. For owners who picked him up late (which is probably everyone not in an AL-only league), it's a true disaster.
-- I almost dropped Randy Johnson in mid-start, but he went on to pitch six strong innings his last time. Okay, I'll give him one more start.
-- Manny Parra, what's with the walks? If you weren't winning every time you took the mound, I'd drop you. Yes, I realize that makes no sense.
-- Jeff Keppinger, back from the DL. Luis Castillo, probably heading for it.
-- David DeJesus needs to be owned in all leagues.
-- The buzzards have stopped circling C.J. Wilson for the moment, but I wouldn't drop Eddie Guardado just yet.
-- It seems like Ryan Doumit gets a concussion every month. He needs one of those little league helmts with the face mask.
-- Jason Giambi's mustache looks ridiculous. But, it did look strangely familiar. Where have I seen it before?
Oh, that's right: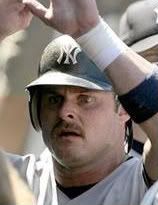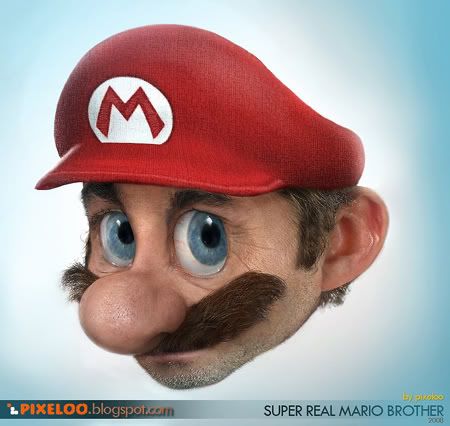 -- I'm having a good time with
Photobucket.com
today, so how about one more? Drafting Alex Rios this year is kind of like marrying the girl on the left, but ending up with the tattoo on the right: